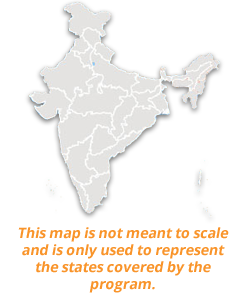 The Wonderoom was conceptualised in 2011 as a lab and centre for innovation that promotes the love for reading among children. The activities in the Wonderoom are designed to make reading interesting, engaging and connected to children's own lives. Over time, the Wonderoom evolved into an innovative library that encourages children from different socioeconomic backgrounds to explore a world of over 6,000 books. Children also participate in a range of activities, including reading, storytelling, clubs, summer camps, workshops for theatre, music, fun science activities, etc. More than 400 children and parents attend the bi-monthly i-Wonder events, where children showcase their talents. The Wonderoom is located at Jawahar Bhawan and is open from 10 a.m. to 6 p.m. on all days.
Official facebook page of Wonderoom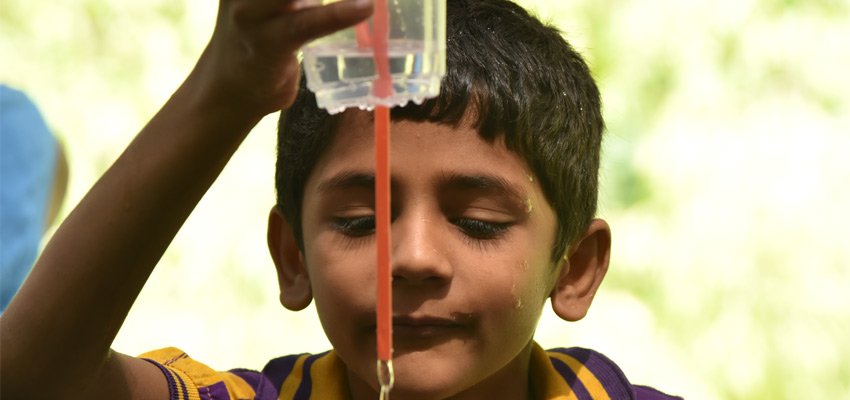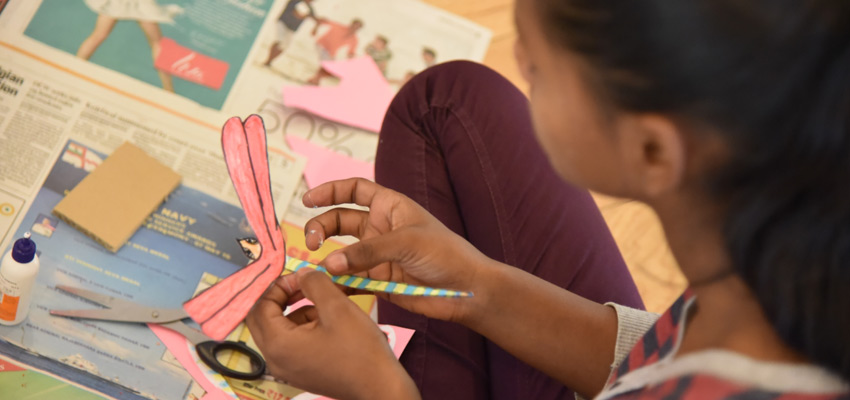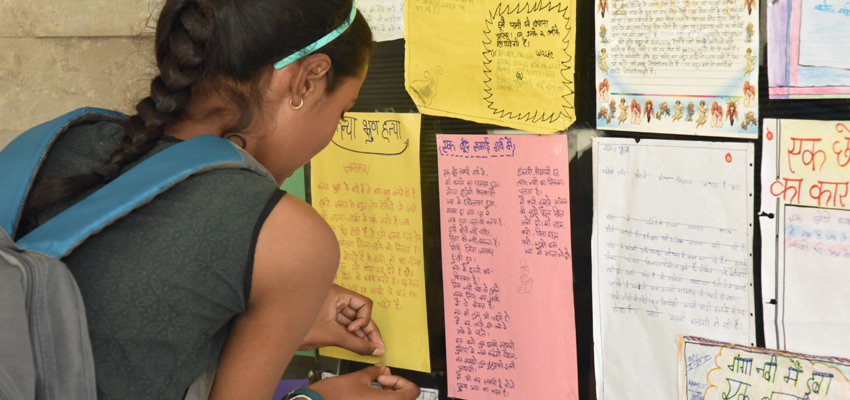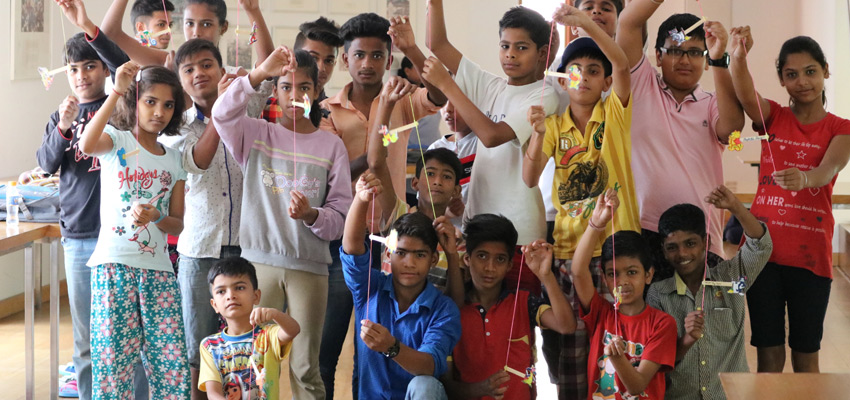 Deepak Kumar was born to Suresh Kumar, an auto driver, and Phool Kumari on October 23, 2003. Deepak are three siblings living at 21-A Janpath, New Delhi. He has been a regular at the Wonderoom since many years. "I saw some children from my locality making paper peacocks. Later, they told me about a place called Wonderoom where they are taught such kind of stuffs for free," he remembers. With a longing to learn new things, he asked his mother for permission to join the Wonderoom. Fearing high expenses, his mother declined the proposal.

Neha was born to Devendra Kumar, a taxi driver, and his wife Lata Kumar on December 13, 2001. She was born in Ghaziabad, but soon shifted to 21-A Janpath, New Delhi, and has been living here since then. She is the eldest child among three siblings. She started coming to the Wonderoom in the year 2013 and since then has been a regular. She was only a small girl when she got to know about a place called the Wonderoom. One day, while playing with some friends in the colony, she heard them talking about the Wonderoom.