Rajiv Gandhi Access to Opportunities Program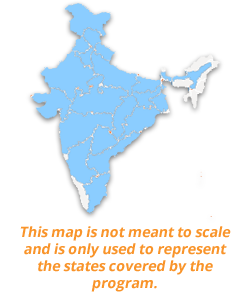 The World Health Organization estimates that more than 600 million people across the globe live with disabilities of various types. People with disabilities are subject to multiple deprivations that limited their access to basic services, including education, employment, rehabilitation facilities, etc. Widespread social stigma plays a major role in hindering their social and economic circumstances too.
According to the Census of 2011, India has 26.8 million disabled people, out of which around 15 million are males and 12 million are females. The Census also revealed that rural areas have more disabled people than urban areas. Most of the disabled are those with movement disabilities (20.3%). This is followed by hearing impairments (18.9%), visual impairments (18.8%) and mental challenges and disabilities (5.6%).
The Rajiv Gandhi Foundation believes that the increased mobility of a physically challenged person greatly enhances their access to education and employment. Based on this belief, the Foundation launched the Rajiv Gandhi Access to Opportunities (RGATO) programme in 1992. Through the RGATO programme, the Foundation awards specially designed vehicles to physically challenged young people. Since 1992, the Foundation has supported more than 2,700 awardees from 25 states and five union territories to access higher education and employment, attain financial independence, and gain dignity and respect in society. The RGATO project has received tremendous support from corporate bodies and concerned individuals too.
Guidelines for selection:
Age: 18–35 years
Income: Rs 3,500–10,000 per month
Level of disability: 60% or above
Disability of lower limbs but having the ability to drive
Disability certification from an authorised department or agency
Not a past awardee
Preference is given to:
Students
Females
Those who have disabled members in the family
Those residing in rural and remote areas
Those who do not have a government job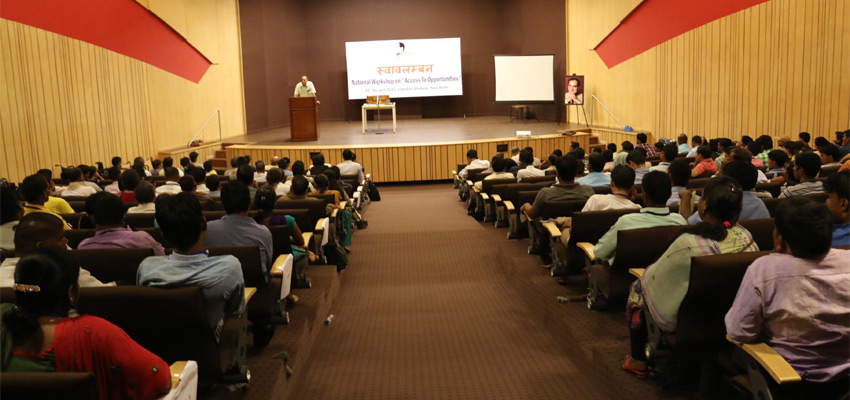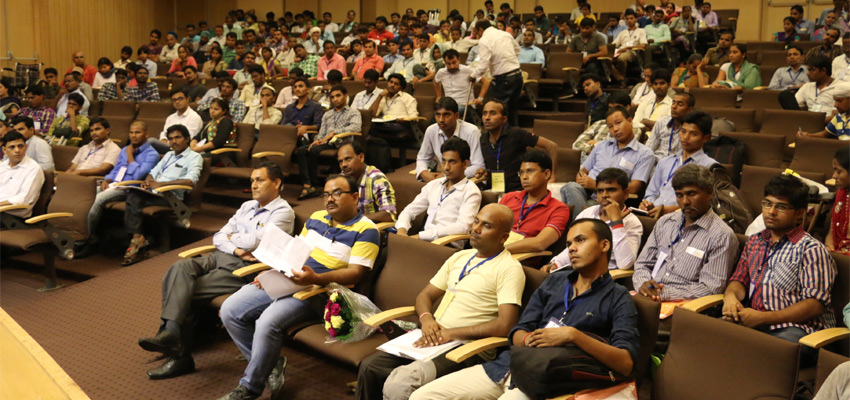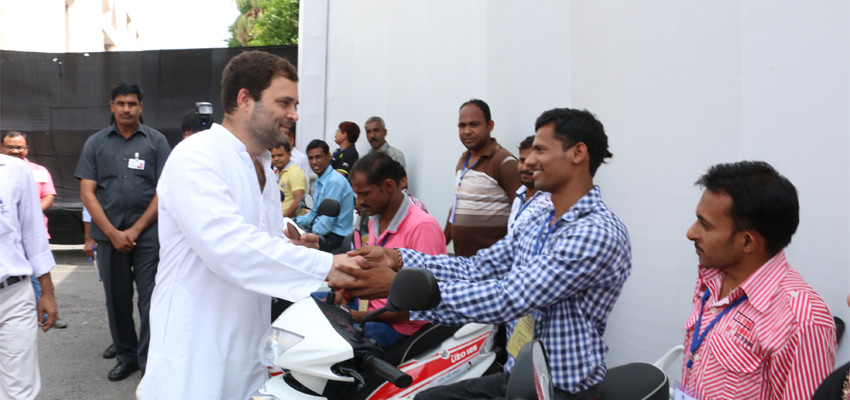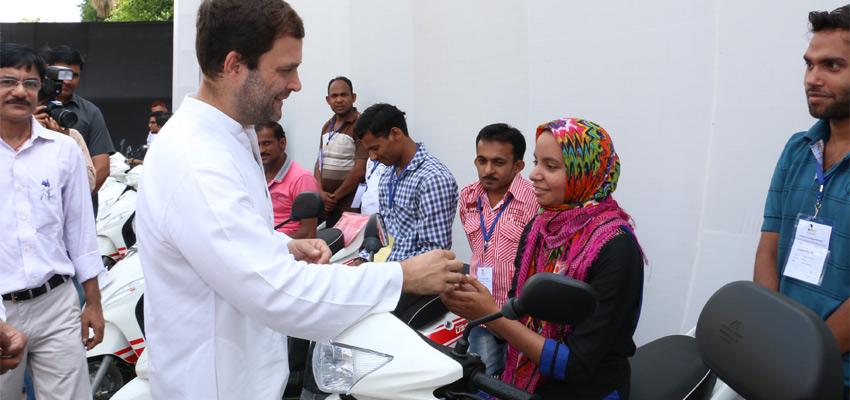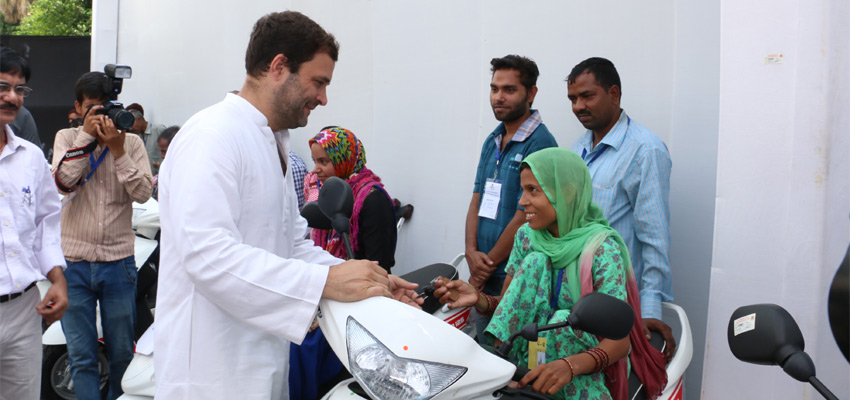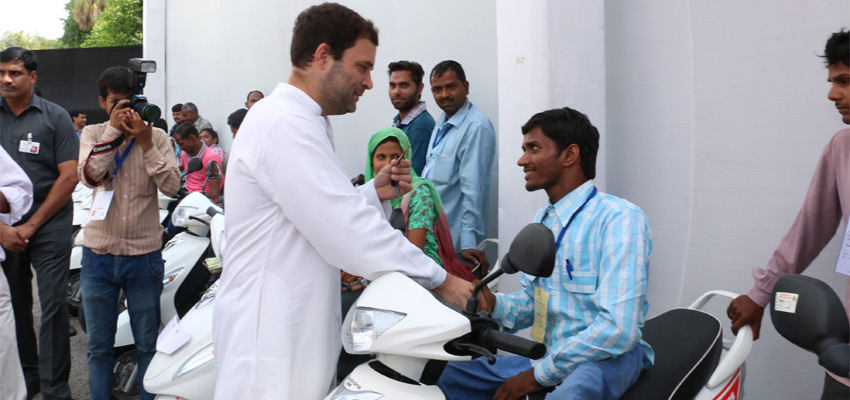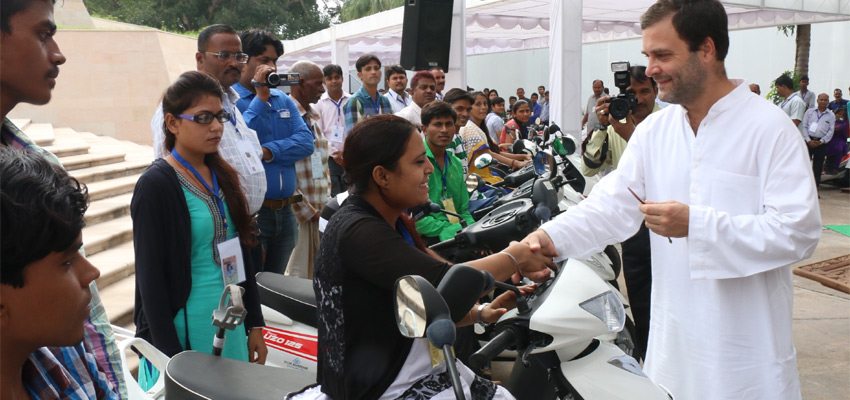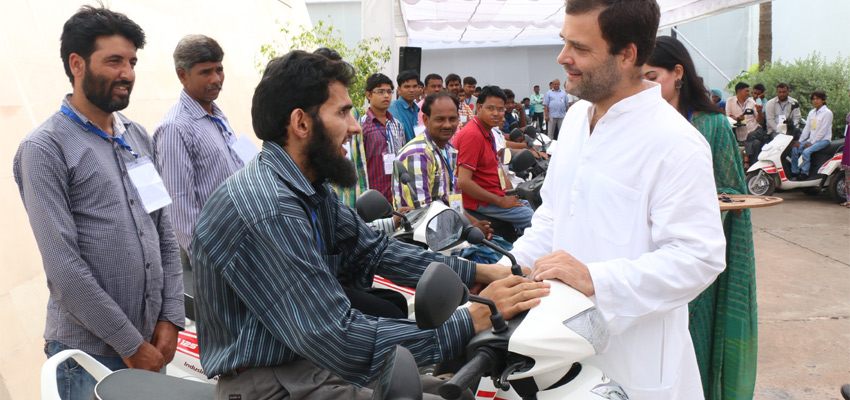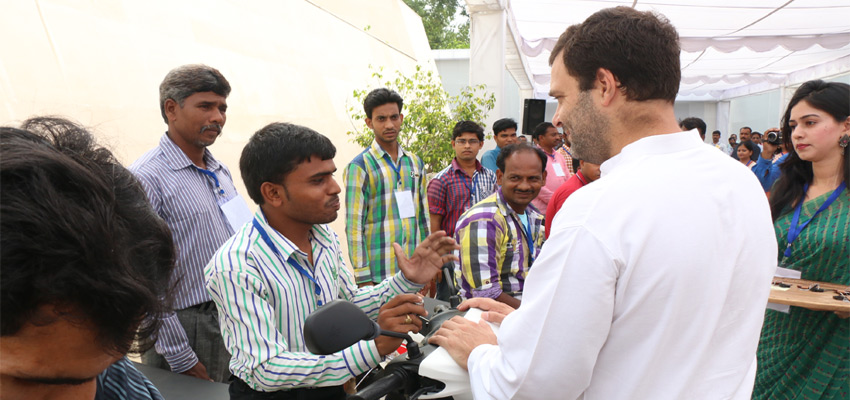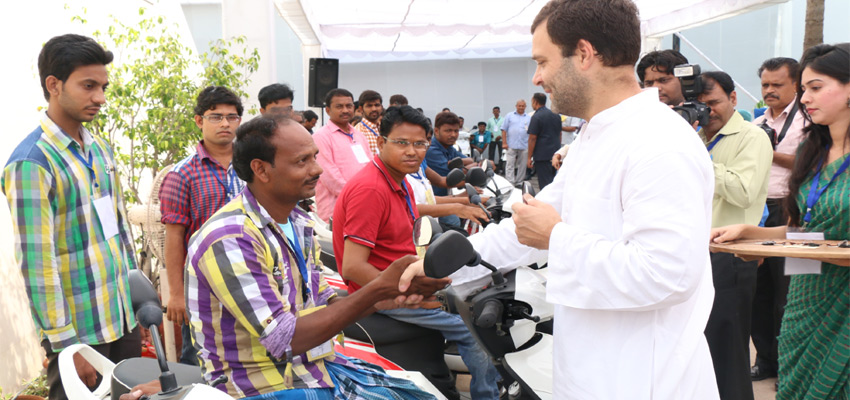 Amjad Khan, 30, was born in the Hapur district of Uttar Pradesh on July 4, 1980. In 1981, he was nine months old when he contracted polio. While communicating with us, he went numb while describing his life before receiving the vehicle. He told us the kind of social humiliation he faced while travelling from one place to another. People around him not only pitied, but also reduced him to a subject of laughter. Even as a child, he faced a lot of difficulty while carrying out normal day-to-day activities. It happened to be a warm summer day that brought with it lots of hope and happiness for Amjad Khan.

1993 was a tough year for the three-year-old boy named Rati Nath when he lost his leg to a fever. His family never knew that a mere fever could hamper their son's ability to walk. Frequent visits to doctors proved futile and resulted only in a lowered family income. Today, Rati Nath eyes go moist while recalling that fateful night. He grew up in a lower middle-class family, with his father engaged in a small business of herbals.

In 1980, Sunder Lal Yadav was born healthy to a family in Rewari, Haryana. When he was 11 months old, he and his family met with a dreadful accident. He nearly drowned in a sewage pool and stopped breathing for a while. On gaining consciousness, he was struck by a strong fever and consequent stiffening of body parts. After consulting the doctors, it was discovered that he had lost the use of his leg. Sunder Lal could not have imagined that this accident would have snatched away his ability to move. His broken voice and moist eyes reflected the adverse aftermath of the accident.