Rajiv Gandhi Cambridge Scholarship
The Rajiv Gandhi Foundation and Cambridge Commonwealth Trust have been awarding scholarships to young students since 1994. During 1994–2011, around 60 annual bursaries were awarded to Indian students to pursue a second B.A. (honours) degree at Cambridge University. During 1996–2012, the Foundation offered 139 travelling scholarships for students studying in UK universities to visit India as part of their undergraduate and graduate studies. In 2014 and 2015, full scholarships were awarded to Ms Meghna Nag Chowdhury and Ms Prita Kalyanasundaram to study M.Phil. in education.
In 2016, the Foundation and the Cambridge Trust collaborated to award Rajiv Gandhi Cambridge Scholarships to outstanding young Indian students to pursue masters' and Ph.D. courses in social sciences at the University of Cambridge. The scholarships are tenable at any college of the University of Cambridge. Each scholarship is of one year's duration for a master's degree and up to four years for a Ph.D. The scholarship covers the university's tuition fees and annual stipend sufficient for a single person. The precise value of each scholarship is decided jointly by the Foundation and the Cambridge Trust based on the financial assessment of the candidate.
During the year 2016-17, Ms. Garima Sahai and Ms. Mrinalini Venkateshwaran were awarded the Rajiv Gandhi Cambridge Scholarships for PhDs in Sociology and History respectively.
For 2017-18, the scholars have been shortlisted and the application for RGCS 2017 is closed.
Eligibility conditions:
The candidate must be a resident Indian citizen
The candidate must require financial assistance in order to study at the University of Cambridge
The candidate must apply to the University of Cambridge according to the published procedure, and by the published scholarship application deadline, be offered admission and fulfil all academic requirements set by the University (including the English language qualifications)
The candidate must apply to the Rajiv Gandhi Foundation in addition, after receiving an offer of conditional admission to the University of Cambridge.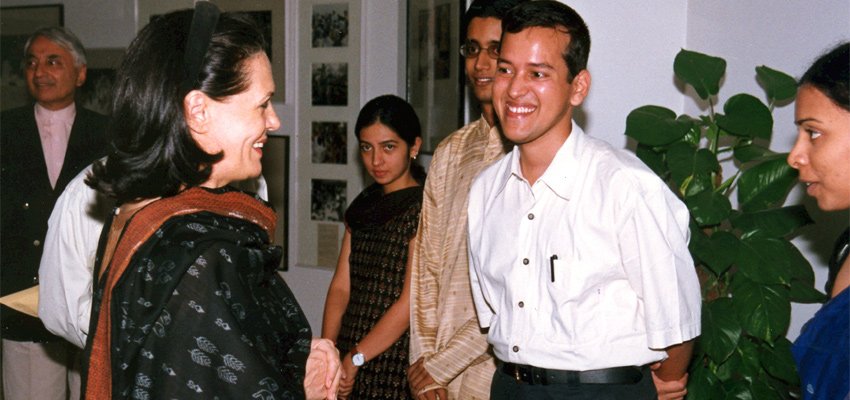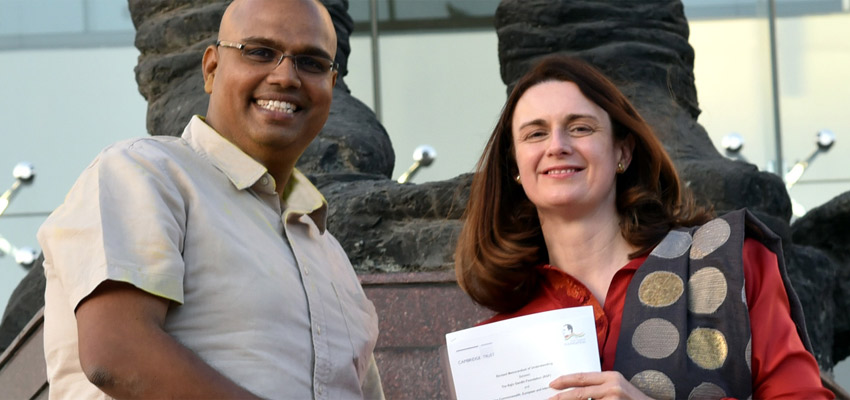 My experiences while working with low income communities in India through the medium of education reinforced my belief that education is indeed one of the strongest foundations for development. I was inspired to take on greater challenges and impact a larger population of low income families across the country by gaining a rich theoretical knowledge and a global perspective. This desire propelled me towards pursuing an MPhil in Education Leadership and School Improvement at the University of Cambridge. The Rajiv Gandhi Foundation Scholarship made it possible for me to realise this dream and offered me the opportunity of a lifetime to be inducted me into the Cambridge Trust community.